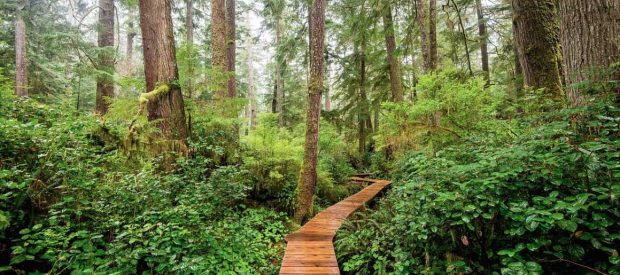 Stunning beaches, temperate rainforests, wildlife viewing and storm watching are just a few of the fantastic, awe-inspiring experiences when hiking the trails in Tofino and Ucluelet, located on the west coast of Vancouver Island in British Columbia.
Most of the trails on this site are within Pacific Rim National Park – a true BC paradise with its seemingly never-ending beaches, massive rock formations, rare ecosystems and majestic forests.
Hiking through Pacific Rim Park is an ideal way to enjoy the area's spectacular scenery, lush forests and rugged Pacific Ocean coastline. The hikes featured on Tofino Trails are relatively short and easy; in fact, several hikes can be completed in one day. All the trails are entirely unique, and offer an opportunity to discover and explore the area's natural diversity.